Property in Bulgaria by Biodar Real Estate
Home | Properties | Featured Property | Request Info | Services | Property Management | Rent Out | Viewing Trips | About us | Client Comments | News | Visit Us | Links | Lifestyle
BULGARIAN LIFESTYLE
Eating Out
Eating out is fairly cheap compared to most European countries. A coffee costs not more than 0.50 EURO, a beer is about 0.80 EURO. A good dinner for two with glasses of wine in a decent restaurant can cost you in the range of 10-20 EURO.
Money and Currency exchange
The national currency in Bulgaria is the Bulgarian Lev (BGN), in plural – leva. One Lev consists of 100 stotinki (st). The banknotes are available in denominations of 1, 2, 5, 10, 20, 50 and 100. The stotinki coins in use are 1, 2, 5, 10, 20 and 50. To ensure against receiving counterfeit bank notes, always check for the Bulgarian Lion watermark.
After a period of economical crisis and hyperinflation in 1997 a currency board was introduced in the country and the Bulgarian Lev was pegged to the German Mark at the rate of BGN 1 to DEM 1. With the introduction of the EURO the Bulgarian Lev was pegged to the EURO at the rate of BGN 1.9583 to EURO 1. The exchange rates with the other currencies are set daily by the Bulgarian National Bank for statistical and accounting purposes.
The exchange bureaus display on large boards the daily rates of the main international currencies. Not all offices are reliable – some offer much lower rates than the official figures announced by the Bulgarian National Bank, so make sure to be informed in advance about the official exchange rates. These can be found in any daily newspaper. Another attempt at fraud in some exchange bureaus can be taking a commission that is not duly announced on the boards, or is written with very tiny script. To avoid being blundered in this way, make sure to look for a sign No Commission and if it is not there just ask the officer so that you are on the safe side. Nowadays, under regulation of the Finance Ministry, if the exchange rate offered by the exchange bureau deviates greatly from the official exchange rate, you are required to sign a special declaration that you agree with that money exchange.
Travelers cheques are accepted at most of the exchange bureaus but the commissions may be high. If you do take travelers cheques with you make sure that you have also the purchase documents related to the cheques.
Credit Cards
The credit and electronic cards system is still in a preliminary stage of introduction in Bulgaria. Most shops accept only cash so make sure to use an ATM machine before going shopping or eating out. Although you can only withdraw up to 200 Leva (about 100 euros) at a time from an ATM, the number of withdrawals is not limited. Credit or electronic cards are accepted for payment practically only in hotels, airline agencies, car rentals, the bigger supermarkets and some restaurants. In these places you can use the commonly known: American Express, Mastercard, Visa, Eurocard, Diners Club, Carte Blanche, Balkanamericard, etc.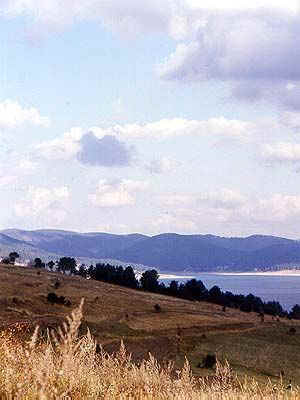 Taxis
Make sure to choose a reliable company, like OK Supertrans (call 973 2121 from Sofia) or Yes & Yellow, Radio CB Taxi or Taxi C Express. See that the driver turns on the meter at the start of the journey and try to keep an eye on the figures that sometimes may seem to be running unusually fast. On arrival at your destination point always demand a printed receipt for the fare since drivers are bound by the law to issue such.
Corruption
Corruption is still a common problem, so strange "requests" could be expected from representatives of law enforcement like the road police. In such cases it comes handy to carry the phone number of your embassy/consulate and lawyer, just in case.
Registration
Make sure that you abide to the law regarding the registration of foreigners in the local Police office (Полицейско Управление). This is done by filling in your address of residence in a simple registration form and annoying waiting in front of some police official's door. Failing to register within 48 hours of arrival can mean heavy fines. This regulation is nowadays not that strictly obeyed and will most likely fall out in the near future as it has been widely discussed.
Telecommunications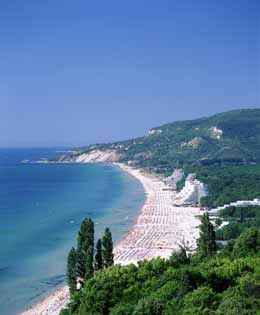 The telecommunications system allows a direct dialing service to 36 countries. If the country you are trying to reach does not belong to the list of 36, you will have to place a call through an operator by dialing 0123. If you are trying to make an international call from a private house, a telephone operator will arrange the call and phone you back when the lines are available. Sometimes you may have to wait up to half an hour, especially if you are in a little town. Major hotels and resorts, however, are normally equipped with a 'Betkom' direct dial service with a digital display screen, which you can use with a card that can be purchased at nearby kiosks.
The International dialing code for Bulgaria is 359. Direct telephone communication from Bulgaria to countries in Europe, Asia and Africa is possible from Betcom or Bulgarian Telecommunication Company phone booths, with phone cards. Phone calls, telegram and telefax services in the country and abroad are offered by the Sofia Central Post Office and by post offices in every town in the country.
Below you can find some useful telephone numbers and codes.
Internet
One can get access to the Internet in many of the Internet cafes and clubs, which can be found at practically every bigger street. The normal price per hour is about 1 BG Lev (about 50 Cents).
Useful Phone numbers
0123 – operator for international calls (if no direct phone call is possible)
121 – operator for long-distance calls within the country
1286, 983 308 – Road Assistance
75 361 – Institute for Treatment of Foreign Citizens
798 035 – Sofia Airport – International Flights
722 414 – Sofia Airport – Domestic Flights
121 – operator for long-distance calls within the country
140 – sending of telegrams
144 – telephone information service for office phone numbers
145 – telephone information service for home numbers
146 – Emergency Road Service
150 – Emergency Medical Aid
166 – Police/Road patrols
175 – weather forecast
180 – exact time ("speaking" clock)
Foreign airline offices in Sofia
Airline Address Telephone (++359 2)
Aeroflot – 2 Tsar Osvoboditel Blvd. 981-49-43, 980-00-67, fax: 873-998
Air France – 36 Al. Stamboliiski Blvd. 987-73-25
Al Italia – 40 Graf Ignatiev Str. 808-786, 808-601
Aua Austrian Airlines – 68 Knyaginya Str., Maria-Louisa Blvd 327-061, 327-057, fax: 334-003
British Airways – 56 Alabin Str. 981-70-00
CSA – 9 Suborna Str. 981-54-08
Lufthansa – 9 Suborna Str. 980-41-01, 980-41-41, fax: 981-29-11
Swissair – 66 Knyaginya Maria-Louisa Blvd 931-08-71, fax: 931-15-59
Turkish Airlines – 11A Suborna Str. 874-220, 883-596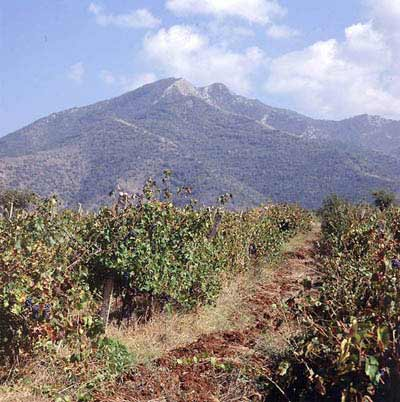 Official Holidays
January 1 – New Year
March 3 – Bulgaria's Liberation – National Holiday
May 1 – Labour Day
May 24 – the Day of Bulgarian Enlightenment and Culture and the Cyrillic Script
December 25 – Christmas
Smoking
Smoking is a very common habit among Bulgarians and non-smoking sections in restaurants are quite rare. A new law is set to change this in 2005, but it is still doubtful how effectively it will be implemented.
Hygiene
Toilet facilities are improved compared to 10 years ago, but still some can be rather off-putting, particularly in older establishments and outside the larger cities. Most modern gas stations, restaurants, hotels and bars have facilities of an acceptable standard. But elsewhere you may be confronted by nothing more than a hole in the floor, and no toilet paper. Always carry Kleenex with you. Many places will charge you for the use of toilet facilities, usually in the 0.20 – 0.50 Leva range.
Going to the movies
Unlike other countries, going to the movies in Bulgaria is a foreigners-friendly experience. Cinemas show only sub-titled movies with their original soundtracks. The same applies to rented videocassettes. Only Disney features or other films made for children are usually dubbed.
Curious
When Bulgarians nod their heads up and down, they usually mean NO. When they shake their heads from side to side, they mean YES. However there can be exceptions to this "rule".